Welcome to RMG Maple Products, Inc.!
We've been at work in our test kitchen to create tasty new products!
Introducing our NEW Fruit Infused Maple Syrups.
A flavorful blend of Pure Michigan Maple Syrup and Fruit Concentrate; our fruit infused syrups make pancakes and waffles mouthwatering and ice cream delectable. Or use it to create your own new taste sensation with your favorite foods.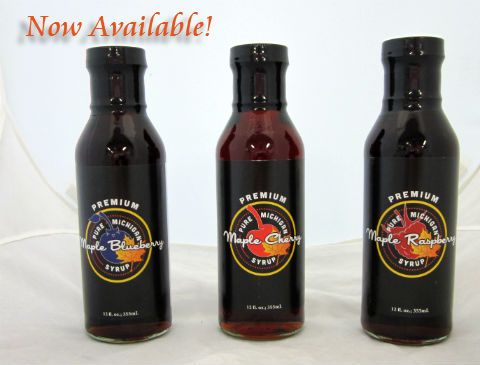 Donít forget to check our Calendar and Facebook to see if we are going to be near you soon!
And lastly if you canít find something you need, or have a special request please call us at 1-800-50-MAPLE (1-800-506-2753) we are happy to help in any way that we can!†